By Shailee Koranne. 
Between alleged rapist Casey Affleck winning an award over "captain, my captain" Denzel Washington and that whole Best Picture debacle that turned Moonlight's moment into a joke and embarrassed the crew behind La La Land, it's easy to forget to applaud the good things that happened at the 2017 Oscars. A lot of records were set, and a lot of things happened for the first time that should have a) happened a long time ago, and b) should keep happening.
Sunny Pawar 
He's so cute. That's it. No follow up.
Mahershala Ali Becomes the First Muslim to Win An Acting Oscar
He took home the Best Supporting Actor award for his work in Moonlight. 
Joi McMillion Was the First Black Woman to be Nominated for a Best Editing Oscar
She edited Moonlight and is only the second black person overall to be nominated in the editing category, after Hugh Robertson who edited 1969's Midnight Cowboy.
Viola Davis Becomes the First Black Actress to Win an Oscar, Emmy, and Tony Award
…and gave a speech that made even the toughest of us all emotional.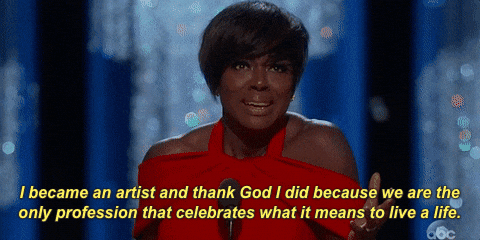 Iranian director Asghar Farhadi Wins his Second Oscar in the Best Foreign Language Film category for The Salesman, But Skips the Ceremony to Protest Trump
Anousheh Ansari, a highly successful businesswoman, the first female self-funded space explorer, and the first Iranian to go into space, accepts the award on his behalf and reads Farhadi's statement against and xenophobia.
Mexican Actor, Director, and Producer Gael Garcia Bernal Speaks Out Against Trump's Wall
Barry Jenkins and Tarell Alvin McCraney win an Oscar for Best Adapted Screenplay for Moonlight and Give a Speech that Honours Single Mothers and Queer and Gender Non-Conforming Black Kids
Brie Larson Refuses to Clap for Casey Affleck After Presenting His Award
Chrissy Teigen Appears to be Sleeping While Affleck Gives His Speech
Moonlight Becomes the First Best Picture Winner with an All-Black Cast, and also the Best Picture Winner with the Lowest Budget of All Past Winners
The film was made with a budget of $1.5 million. All the other nominees had budgets between $8.5 million to $47 million.